Archives for January 2015
Head over here to print a coupon for $2 off Truvia when you share!
Or you can print a $0.85 off coupon here
There is an awesome clearance event going on at Dollar General. You can score 50% off of already reduced clearance items, plus this sale includes the Christmas items, you should be able to grab any Christmas items your store has left for just $0.10!! I am super excited about this sale because you can use coupons on the clearance items as well!!
You can score a great deal on DiGirono Pizzas at Rite Aid!
Buy 6 pizzas=$30
Use 3 $2/2 coupons here and here
Get (2)$5 UP rewards
Plus you will get a $3 catalina coupon towards your next shopping order (if you buy 4 or more pizzas)
Final Price after UP rewards and catalina=$1.83 per pizza!!
Catalina Details:
DiGiorno Pizza- ANY LARGE PIZZA
1/5/15 – 2/1/15
Buy 2 Get a $1 Catalina
Buy 3 Get a $2 Catalina
Buy 4 Get a $3 Catalina
Progresso Soups $1
Use $0.50/2 coupon here
Final Price $0.50 per can

---
5 lb bag of Idaho Potatoes $1.28 no coupons needed (awesome price!)
---
Wholly Guacamole $2.48
Use $0.50 off coupon here
Final Price $1.58
---
Marzetti Vegetable Dip $2.98
Use $0.75 off coupon here (doubles)
Final Price $1.48

---
Cheerios Cereal $2.50
Use $0.75 off coupon here
Final Price $1

My friend Sam found a great deal on toys at her local Tractor Supply store!! Check our what she found!
Tractor Supply is having a large toy clearance!!
Some of the items found:
Melissa and Doug stamp set $4.99 (was $9.99)
Paint a Barn set $4.99 (was $14.99)
Peterbuilt Truck and tractor combo $9.99 (was $24.99)
Case ride on tractor $14.99 (was $89.98)
Head over to your local Tractor Supply and see what you can grab!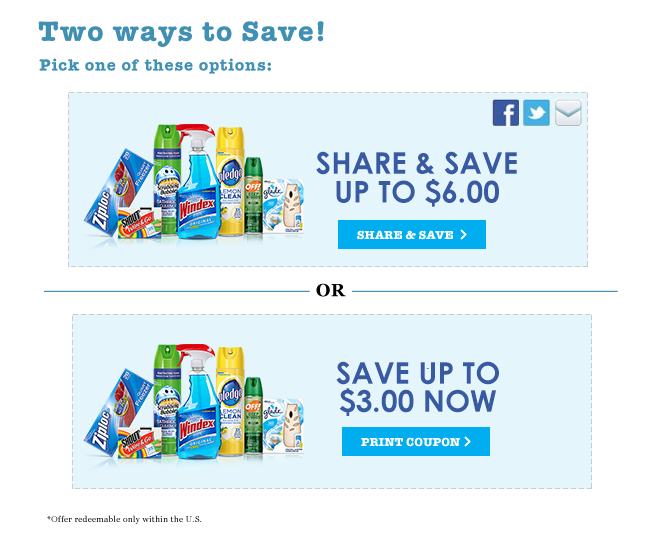 Head over here to Right At Home and you can print a high value coupon for $2 off Windex, glade, or ziplock. You should be able to get these products for super cheap at Walmart and Dollar General!
Swiss Miss Hot Cocoa- sale price $1
Use $0.40 coupon here
Final Price $0.20

Remember—winter is not over yet!!
There was a stretch where so many people we knew were passing. I can remember not wanting to answer the phone for fear it was more bad news. It's true we cannot shelter ourselves from bad news and pain. We are not immune to it and we cannot click our ruby slippers together to make it all go away. With each person passing away it made me wonder what am I doing with my life? What am I accomplishing? Am I truly giving life my all daily? Am I holding back in some part? Take a deep breathe. You will never get a chance to relive this moment over again. You have a choice: live it to the full or wish you had. You can look back on your life and say "I'm glad I did" or "I wish I would have". I have some days in my rear view mirror that I will be honest and say that as I remember them the emotion tied to it is with the latter expression. But going forward they don't have to be. You can change
tomorrow's outlook today. The change has to start somewhere.
Ephesians 5:16 "Redeeming the time, because the days are evil."
Written by: Courtney Gilkinson
Head over to Rite Aid, where you can score Axe deodorant sticks for only $1.50 each!! (Reg. $5.69) Time to stock up!
Buy 2 Axe Antiperspirant/Deodorant Sticks, 2.7 oz $4.50 each, when you buy 2 (sale price)
Receive $2.00 Up Reward when you buy 2 Axe Deodorant Sticks (exp 1/31)
Use (2) $2.00/1 – Axe Daily Fragrance, Antiperspirant or Deodorant Stick from RP 1/25
Final Price: $1.50 each, when you buy 2 after Up Reward (to use on future purchase)
This exclusive book is brought to you by Diabetic Connect, the largest online community for people affected by diabetes. It's absolutely FREE … and we'll also tell you how you may qualify to get diabetic supplies at little or no cost! Your free book is waiting!
Get this special collection of low-carb meals, snacks, and treats to go with your favorite fall activities.
Feasts – Delicious entrees and side dishes for Thanksgiving and other fall family gatherings
Football – Super snacks to thrill your game-day gourmets
Fun – Treats without the scary carbs