Head over to Staples.com
where you can score FREE copy paper.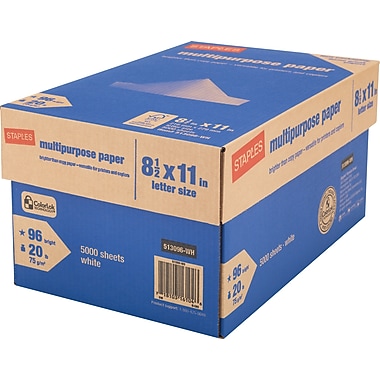 This product is not found under the paper section (I dont know why). The easiest way to find it is to go to to Staples.com
and type in 513096 (product number) in the search bar. You can score these for $53.99 but you will also get a $44 reward. If you purchase 3 of them, it will bring your total to $161.97. At checkout, if you choose "pay with visa checkout" option, you will get $30 off your order. (note that you can use visa, mastercard or discover)
Purchase 3 10 ream cases $53.99 each
Total = $161.97
Select the "Pay with Visa Checkout" option to save $30 off $150 order
Pay $131.97 (+tax)
Submit for three $44 Visa Prepaid Cards for purchasing this paper
Final Cost FREE!